Each of Amanda's books comes with teaching notes and activities, and more are being developed all the time, as she discovers new and creative ways young people can use her books. Please contact Amanda if you discover any problems or have any other suggestions about the school activities, as they are a perpetual work-in-progress.

Visit Buy Books to buy copies of the books or enquire about our bulk discount for schools. Sign up to the email newsletter to find out when new books become available, including packs and special deals.

Happy Learning!
---

A Note for Parents and Teachers
The main concept behind the Myra books (
www.myrabooks.com
) is to encourage children to think about helping other people and take steps to solve social problems. This can be as smallscale as interpersonal relationships or as largescale as international social problems.
A major feature in each Myra book will be a specific country. There are plenty of interesting places in the world, and as part of fostering geographic, social, cultural and racial awareness, and social integration, every Myra Book will include teaching points about a particular country, place or cultural group.
Any mistakes or biases you notice are those of the author, who can be informed at
books@amandagreenslade.com
.
About These Activities
The following school activities and teaching notes have been formulated by the author in consultation with a number of primary school teachers from Queensland. Inspiration has been drawn from many sources, including the National Curriculum, however the activities are not certified or endorsed by any particular educational authorities. They are simply the author's first effort and creative ideas for using the Myra books to teach in relevant areas of the Australian National Primary School Curriculum:
Each section above is broken further into grade level, age and reading level, however these decisions are the authors and may not be accurate. Feedback is welcome, and improvements will be made to these teaching resources over time.

It is hoped that the resources are suitable for use by parents, primary school teachers, kindergarten teachers, librarians and for home-schooling. Although these can be used in a home-setting, the word 'student' will be used to indicate the child you are teaching.

Some of these activities will be easiest if each student has a copy of the book, or each group can have a copy of the book to refer to. Note that it is available as an ebook, so students can refer to it on their iPads. For wholesale and bulk pricing options please contact books@amandagreenslade.com.

You can print the pages of this website or have your iPad in front of you and read directly from the website during your teaching sessions.
---

A Note for Parents and Teachers
Talon
and
Tanza
, books one and two of
The Astor Chronicles
, were published in 2016. You and your students can download and read the first half for free by signing up to my
email newsletter
.
This is an epic fantasy series for new adults (15+). Many young adults and adults will enjoy it. It is a fun and imaginative story that also delves into topics like religion and spirituality, leadership, war and communication.
Although not a literary classic, Talon is a fantasy genre novel that readers will love. Below are some teaching materials you are free to use.
---

A Note for Parents and Teachers
You,
Kifaru and the Mud Problem
is an interactive ebook coming out in the latter part of 2015. Your child or student's name can be inserted into the ebook on an Apple iPad and their name will appear in the story. Please read more about the series and follow the links to buy it
here
.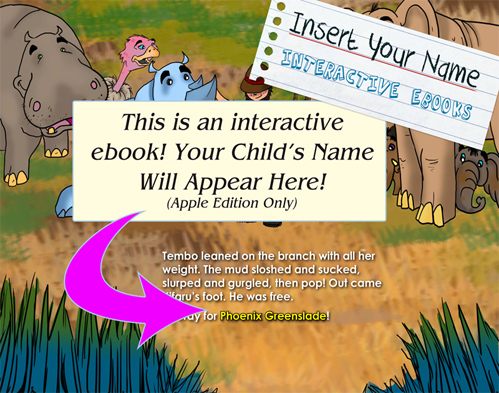 The ebook itself contains teaching notes and comprehension questions. These are provided here also for your preparation and ease.