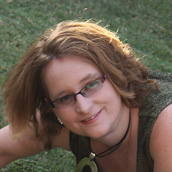 Amanda Greenslade is a writer from Queensland, Australia who is the author of the children's book series Myra and the Magic Motorcycle as well as the YA–adult epic fantasy series The Astor Chronicles. She aims to make every book she writes entertaining and thought-provoking.

Read More


Amanda Greenslade pens book to inspire children

Read the publisher's blog article about Myra and the Magic Motorcycle #1: The Business in Bermuda.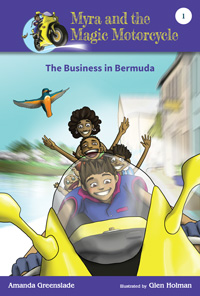 Australian eBook Publisher will this winter publish the first in a series of children's books by Amanda Greenslade about social issues they may encounter in their personal lives as well as bigger issues that children are having to come to terms with at a younger and younger age.

Read More


Connect with the author on social media
Events
Whether you are a reader or a writer, you will enjoy these fantastic events for their creativity and fun. Amanda will be attending some of these events and would love to see you there! Enquiries are welcome.
2015 October 17–18
Book Expo Australia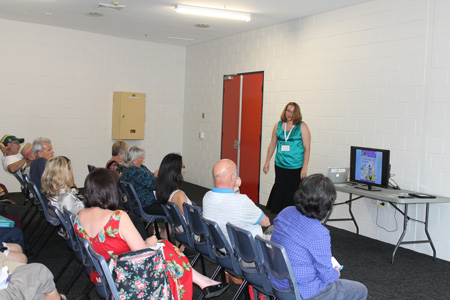 2015 September 12
Amanda Greenslade's Book Launch for Myra and the Magic Motorcycle
Where: Where the Wild Things Are Children's Bookshop, West End, Brisbane Queensland Australia
When: 10am, 12 September 2015
Why: There will be free toys, readings, great books, food and drinks
Read More
2015 September 2–6
Brisbane Writers Festival
2015 August 7–9
Byron Bay Writers Festival
2015 July 23
Books From Our Backyard (2014) Launch
2015 July 18–19
University of Southern Queensland Bookcase
2015 July 14–18
Voices on the Coast:
A Youth Literature Festival
2015 July 11–12
Read Amanda's blog article on the Abbey Medieval Fair 2015
2015 June 25
Read Amanda's blog article on the Book Links Lecture on Children's Literature