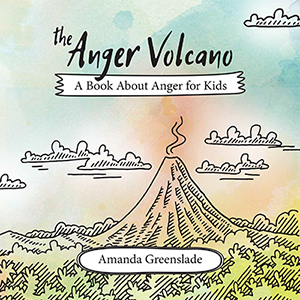 Amanda Greenslade

Help children learn how to keep their cool

The Anger Volcano: A Book About Anger for Kids is for children aged 4–10 who need a little bit of inspiration to control their temper. A valuable resource for parents, counsellors, youth workers and teachers, it builds on the principles of neuroplasticity. The Anger Volcano encourages kids to use simple rhymes and exercises to train their brain, so that anger explosions can become a thing of the past.


Available in print and ebook NOW!

Are you in Australia?
Print RRP AUD $7.99 + p&h (Order on Amazon)
Ebook RRP AUD $3.99 (Order on Amazon Australia)

Are you in the USA?
Print RRP USD $6.99 + p&h (Order on Amazon)
Ebook RRP USD $2.99 (Order on Amazon)

Dear readers located in other countries,

Please order from your local book store or your local Amazon store. You might like to copy and paste the book's ASIN into the Amazon search box: B071GWT3YX

Also available on Booktopia, Book Depository and many other online book stores. If you're having trouble you can order directly from me.